19 julio, 2021
Children from around the world discover and promote ancient civilizations' knowledge to protect the most essential legacy given to them: water. Children of the water is created and produced by Raki Films, a producing company founded by Chilean filmmaker Joy Penroz and French producer Sylvain Grain in Southern Chile. This company develops and produces film, television, and new media projects focusing on environmental and native cultures' issues.
The shooting of the series begins on Monday 19th July 2021 at Yucatán state in Mexico, starting at the beautiful town of Maxcanú, where Oriana Pech, the protagonist of the first episode, lives. The 10-year-old Maya origin girl, Oriana, is a Ha'kalune, a group of caretakers of the water at the BACAB A.C. organization. Through Oriana, we will meet traditional Mayan water culture; discover sinkholes' magic and importance, explore Dzilam de Bravo natural reserve with its unique ecosystem, and Uxmal's archeological zone, where the Mayan god of rain, Chaac, is incredibly represented. Highlighting wisdom and ancestral hydraulic systems, we will go into Yucatec culture with Oriana and her family in Maxcanú, ending with a big ceremony and water party.
Children of the water is a project financed by Raki Films and Chile's National Television Council (CNTV), supported by UNESCO's Santiago Office, and has an agreement with national television channel TVN, to be broadcasted in Chile. Mexico's episode is supported by BACAB A.C. and HUNAB Life Project A. C. NGOs, Yucatán's Secretary of Sustainable Development, Mexican Film Institute IMCINE, Mexico's Embassy in Chile, Chile's Embassy in Mexico, and the National Anthropology and History Institute INAH.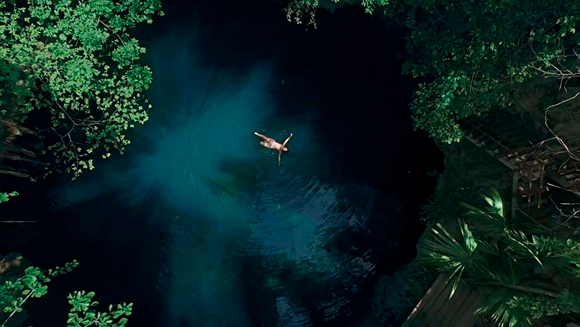 Synopsys
Patrimony can bring solutions for a more sustainable future. According to the UN, it is likely that at least one in four people living in a country threatened by shortness of freshwater is affected by 2050. In Children of the water, children worldwide discover impressive knowledge coming from ancient civilizations to protect the most important treasure their ancestors left them: water. Each episode is located in a different country and focuses on a specific water conservation tradition. They are narrated by a main character (between 8 to 14 years old), raising awareness on the need to recover these techniques among their community. Episodes will take place at Mexico's Yucatan peninsula, Chile's Rapa Nui island, Peru's Cusco mountains, Morocco's Tafilalet oasis, Senegal's Saloum delta, and Rome, Italy.