22 octubre, 2021
Download the COMPLETE catalogue here.
• This year's Leipzig International Festival for Documentary and Animated Film (DOK Leipzig) welcomes a diverse Chilean delegation, with outstanding official selections like Malqueridas, and the awarded animation short film The Bones, winner at Venice International Film Festival's last edition.
• Five feature documentary projects will be presented to diverse industry agents, and six productions will be participating at the event's video library. Among them is the short film Beast, awarded at Annency, and Zoila, an autobiographic short film that premiered at SANFIC's last edition.
Dok Leipzig will take place between October 25th and 31st. It is Germany's largest documentary film festival and one of the oldest in the world. As an event, its highlight is to show internationally renowned films. This year counts with Chilean movies of different lengths and a diverse delegation of features and series at various production stages.
Two Chilean productions are participating in the festival's official selection. The documentary feature film Malqueridas, and the animated short film The Bones. "Having a documentary project and an animated short film selected at one of the most prestigious genre festivals in the world is a reason to be proud for Chilean cinema", points Paula Ossandon, Chiledoc's director. And adds, "Besides, showcasing five documentary projects to important industry agents represents an unbeatable internationalization opportunity for them".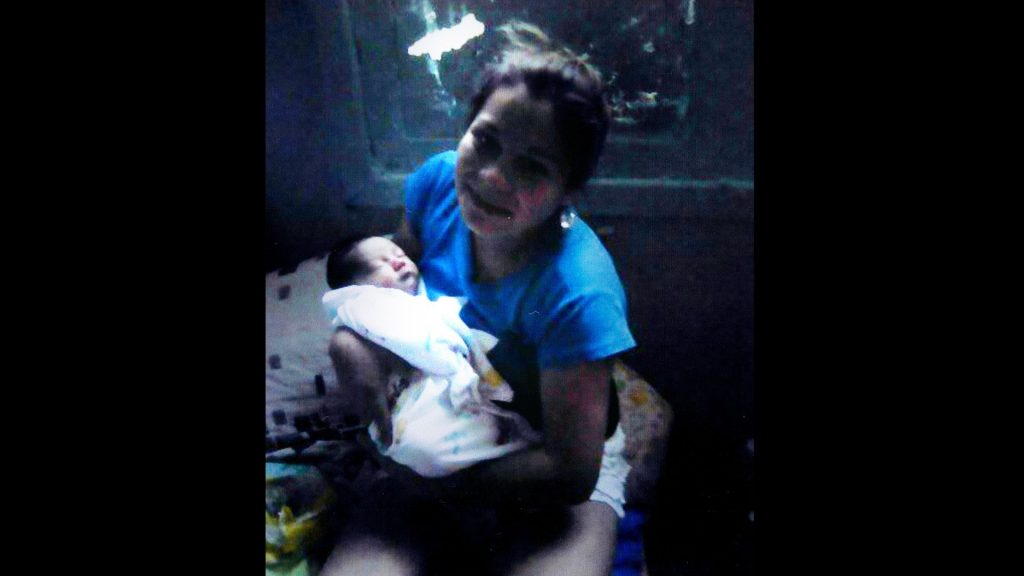 Malqueridas
Malqueridas, directed by Tana Gilbert, and produced by Paola Castillo, depicts a group of female convicts who rebuild the maternity experience from jail through videos and photographs taken with forbidden cellphones. Having had an important international journey, the project is part of the Co-Pro Market's first hybrid edition, a market section welcoming 35 projects from 36 countries worldwide. There, representatives will meet potential co-producers, distributors, sales agents, and co-financiers to boost their projects. "Participating at Dok Leipzig's Coproduction Market consolidates the international networks work we have developed with Malqueridas in the last time. After Visions du Reel exciting opportunities have come up, to make this subject and the movie's point of view visible", comments Tana Gilbert, the documentary's director.
The animated short film The Bones, directed by Cristóbal León and Joaquín Cociña, and produced by Lucas Engel, is a fictitious story about the world's first stop motion animation film to be produced. Using human corpses, a girl performs a ritual where she summons two cursed ministers to free Chile from them, both key figures in constructing an authoritarian and feudal heritage country. With its german premiere taking place at Dok Leipzig, the animation won Best Short Film at Venice International Film Festival and had its Latinoamerican premiere at Guadalajara International Film Festival.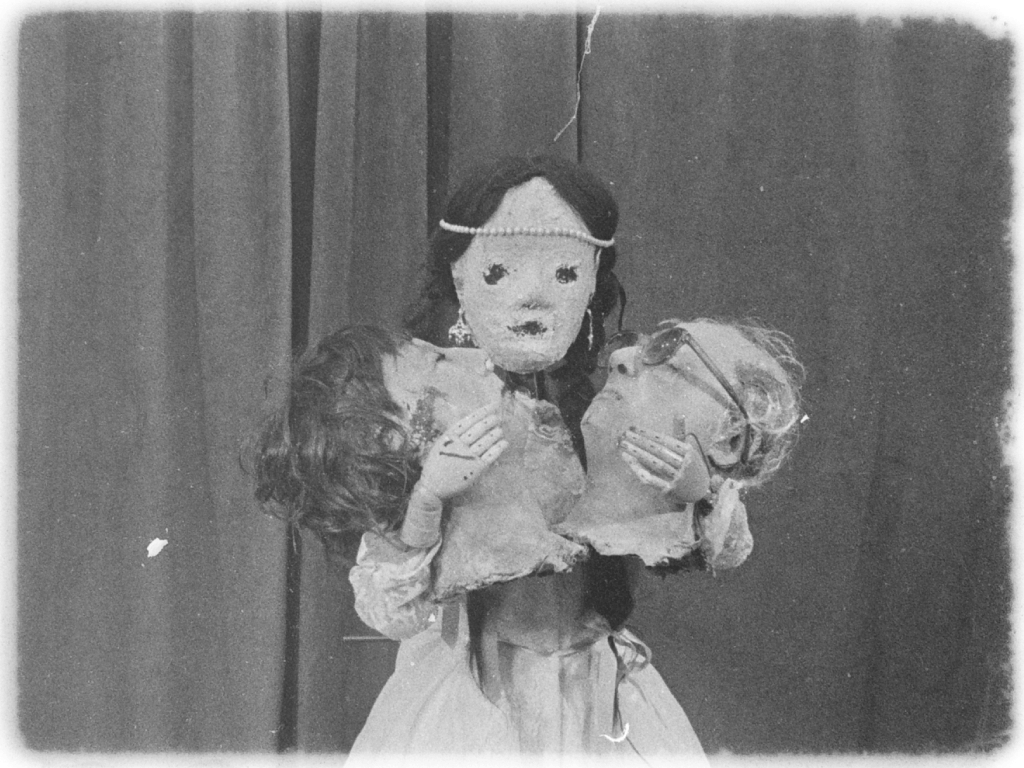 The Bones
In this occasion, The Bones is part of Dok Leipzig's International Short Film Contest, where it will compete against more than twenty productions worldwide. "We are thrilled with The bones's journey's great kickoff, now having its german premiere at a very prestigious festival, both in the documentary world and the animation world. Personally, it makes a lot of sense to be showing it at this festival. The short was made amid Chile's social outburst, and I feel in some way it condenses the energy of the historical moment we were living or are still living. It might be the closest thing we have ever been to making a documentary", tells Cristóbal León, one of the animated film's directors.
This year five national projects will be presented to diverse international industry agents. Documentary features and series at different production stages are part of this selection.

Here, the Silence is Heard
Part of this presentation are Here, the Silence is Heard, directed by Gabriela Pena, and produced by Picho García; Standing Tall, directed by Michelle Carrera y Miguel Soffia, who is also producing the documentary; October Mothers, directed by Cristian Lagos, and produced by Aukalen Ankaro, Ivo Malinarich, and Maximiliano Bolados; Wenuywen, directed by Lorenzo Aillapán, and Roberto Riveros, and produced by Denisse Castillo; and the Franco-Chilean coproduction Humules River, directed by Pette Txipi, and produced by Baptiste Soulat, Laurent Pribat, and Pette Txipi.
Six Chilean feature and short films are part of the video library, one of Dok Leipzig's most attractive market sections. Different industry professionals will have access to over 200 new productions loaded in the platform.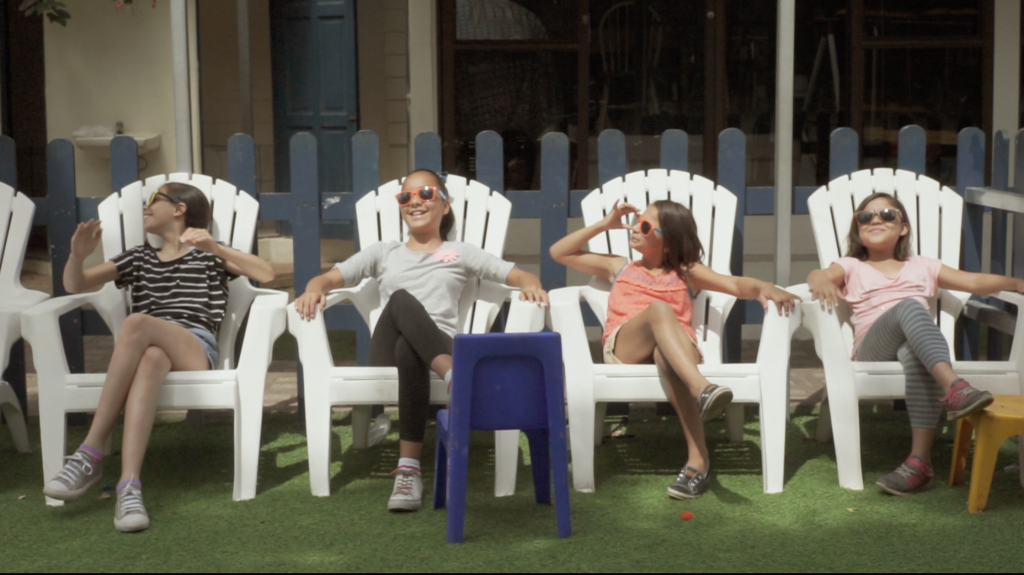 130 Children
Credited festival programmers and curators, buyers and editors, sales agents, and distributors will be able to see the latest and most attractive films in the international landscape. The list has many national titles: 130 Children, directed by Ainara Aparici, and produced by Daniela Camino and Aparici; Albertina and the death, directed by César Borie, and produced by Rocío Romero; I'm Bastian, directed by Lorena Zilleruelo, and produced by Elisa Sepulveda and Quentin Laurent; Zoila, directed by Gabriela Pena, and produced by Picho García; Homo Homini Lups, directed and produced by Cristóbal Arteaga; and Beast, animated short film winner of numerous national and international awards, directed by Hugo Covarrubias, and produced by Tevo Díaz and Luce Grosjean.
Chilean participation at Germany's Dok Leipzig festival is financed by ProChile, and managed by Chiledoc, the national documentary's sectorial brand.