10 noviembre, 2021
Download the COMPLETE catalogue here.
• A world premiere, two Forum projects, and five movies in the video-library, at the International Documentary Film Festival Amsterdam, taking place between 17th and 28th November 2021.
• Recently premiering at Valdivia International Film Festival's last edition, Travesti Odyssey, portrays the artistic collective's a journey through memory and fantasy, will have its first international exhibition at the renowned encounter.
• La casa, by the renowned couple Perut+Osnovikoff, and the international coproduction Alis, will be part of the festival's market most important section.
With a hybrid delegation composed of twelve delegates, Chile will be part of the International Documentary Film Festival Amsterdam's 34th edition, known as IDFA. With annual editions since 1988, it has become one of the most renowned and important events within the documentary genre in the world. "Chile's participation at the International Documentary Film Festival Amsterdam, IDFA, reinforces the work we have been developing with Chiledoc, mainly aimed at supporting and deepening our documentary makers' internationalization process, at a very important European market", claims Jorge O'Ryan, ProChile's general director.
This year Chile is present in both market sections and non-competitive sections of the festival. Its participation is organized by Chiledoc, thanks to the support and financing of the Ministry of Cultures, Arts, and Patrimony. "Chilean documentary shows once again its consolidation at an international level, with three titles showcasing the thematic diversity and richness of national productions and coproductions, the sector's capacity to generate alliances and become internationalized with great quality movies and projects", comments Paula Ossandon, Chiledoc's director.
One of Chile's highlights at IDFA 2021, is the exhibition of Travesti Odyssey, directed by Nicolás Videla, and produced with Nicole Bonilla. This movie is part of lineup Luminous, a premiere section with 21 selected films, among which is this production.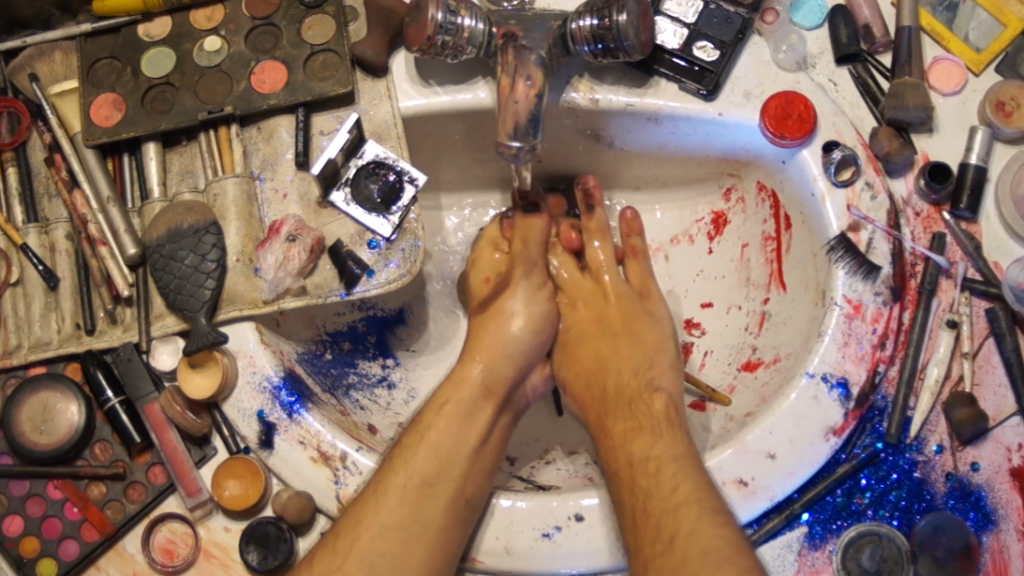 Travesti Odyssey
Travesti Odyssey tells the story of two female friends who are part of a group of performers that split on October 18th 2019, after their last performance. "This is the first time we will be sharing the biographies and reflections of our friends and comrades in the struggle abroad. Luminous selection is already a great recognition for the movie and every person part of our team. It is an opportunity to make visible Latin-American trans and transvestite realities in Chile and the social outburst as a political stage of struggle. We hope we will be able to establish a deep dialogue around the proposed questionings, and that we know that over flood the national arena, and are part of the global trans community", tells the movie's production, that will be competing for the Beeld en Geluid IDFA Reframe award, for the creative use of archive.
Also, two Chilean projects will be part of IDFA's Forum, within the official selection. The renowned and influential market, with over 62 projects from around the world participating this year, is an essential space for networking, opening documentary co-production, and financing opportunities.
La casa, directed by the renowned couple Bettina Perut and Ivan Osnovikoff, and produced by Maite Alberdi, Dirk Manthey, and Alexandra Galvis, is one of these projects. It takes place in Chile, during the social outburst and world pandemic, when people are forced into lockdown, shifting attention towards the interior of a house, where an unexpected multidimensional universe is revealed.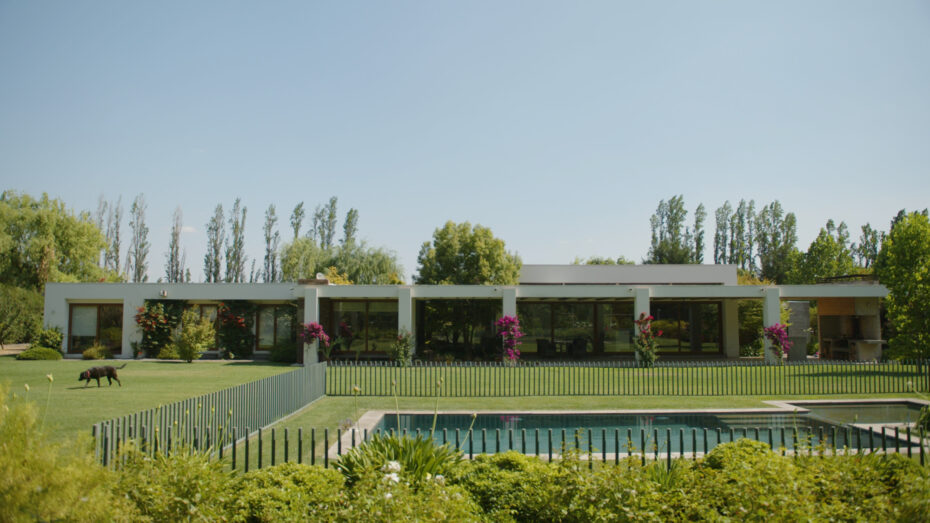 La casa
Perut+Osnovikoff, who have been part of different festival sections since 2001, comment, "we are thrilled to be participating of the Forum's Pitch Central at IDFA with our film, as it is the most popular important documentary market in the circuit. It is a privileged space to be looking for international partners. It isn't easy to be selected for it, as only around twenty projects from around the world participate in it. Like in our prior works, it is a very risky idea, and having been selected is a great boost to continue with the movie's creative process".
Also, Alis is part of this year's market. The project is directed by the Colombian directors Nicolas van Hemelryck, and Clayre Weiskopf, and produced by Lise Lense, Alexandra Galvis, and Radu Stancu. The film shows a journey to the imagination of teenagers who lived a cycle of violence in the streets of Bogotá, and that today are trying to break off from their past. The work is being developed thanks to a co-production between Colombia, Chile, and Rumania. "I believe that this is such a universal, important, and relevant issue, out of Chile's borders, that putting together this team adds a different vision to it. This makes it a less local project that can travel easier. That is why seeing it as real co-productions, with a creative team from various countries working on a relevant idea, makes it more universal, and that is why it so great to be at IDFA now", comments Alexandra Galvis, Chilean co-producer.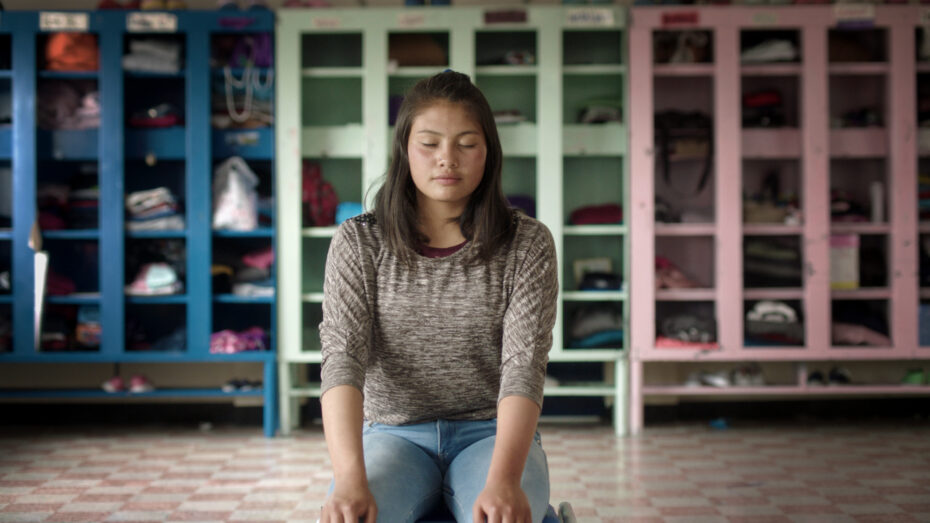 Alis
Besides from the official selections, five Chilean films will be part of the events video-library, called Docs for Sale. Interference, directed by Juan Carlos Soto, and produced by Francisca Arce; The Dive, co-produced between Costa Rica and Chile, directed by Felipe Zuñiga, and produced by Alejandra Vargas Carballo and Alejo Crisostomo; Marlen, a Portrait of Hairy Tits, directed by Javier de Miguel, and produced by Laura Donoso; Nest, directed and produced by Josefina Perez-Garcia and Felipe Sigala; and Bastian, directed by Lorena Zilleruelo and produced by Elisa Sepulveda and Quentin Laurent.
The mission at the International Documentary Film Festival Amsterdam, IDFA, is financed by the Ministry of Arts, Cultures, and Patrimony, and organized by Chiledoc, the Chilean documentary's sectorial brand.