We Are South specializes in the development and production of non-fiction content such as TV series, feature docs and news coverage. Our production services are characterized by the deep understanding of the societies in which we work. We think South America offers weird and wonderful material.
Interests
We believe in documentaries as an agent of change for our societies and in the potential of Latin America to contribute to the global conversation.
We seek to generate international co-productions for film and television, as well as commissions and direct work with broadcasters and producers.
Services
Positioned as an emerging Latin American production company, We Are South focuses on two areas: as a producer of original content for the non-fiction and factual market; and as a provider of production services such as research, shooting, post-production, fixing, among other activities.
Projects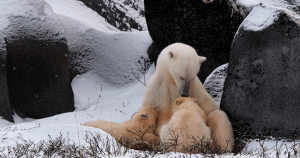 Name of the project:
Extreme of the Americas.
Status:
In production.
Name of the project:
Standing Tall.
Status:
In production.